My study area is covering in two master images while it's covering in one slave image itself.
So I computed coherence for first master and slave image and second master and slave image. Now I want merge these raster images. How to do it in SNAP or ENVI or Erdas etc.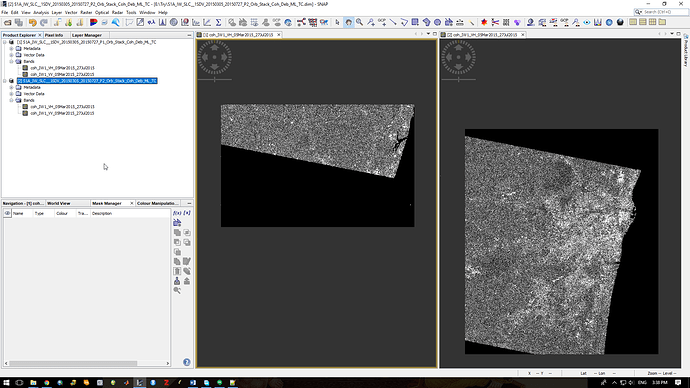 The output should look like this.