Dear SNAP community
This is an HDR file of an unwrapped phase.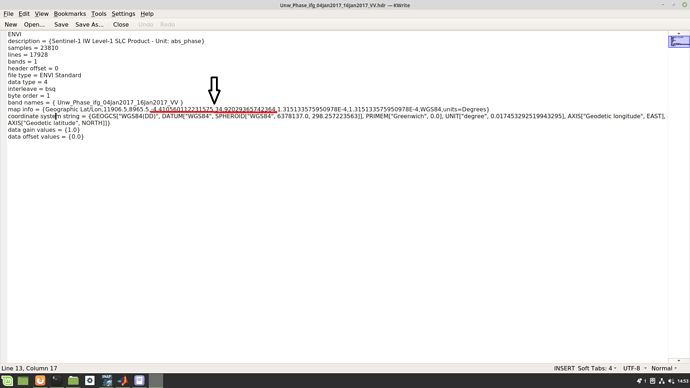 The map info section provides georeferencing information for the image, as shown on the screen, the Lat/Long coordinates should normally refer to the original X and Y of the image, but for me, these coordinates indicate a point at the center of my image.
My question is: is there any way to modify these coordinates?
thanks in advance
Best regards