Hi,
I've processed inSAR coherence images using the SNAP software on Sentinel SLC images and was quite pleased with the results, until I compared them to the ASF coherence maps using the same Sentinel images (from the ASF Earthdata search site). The ASF images are much lower resolution but the coherence is generally much higher than mine. Does anyone know what they've done to do this?
I've attached a picture of the graph of the processes I used in the SNAP software. I tried making the coherence window as big as possible (90) and multi-looked the output but it didn't improve the coherence, it just reduced the resolution.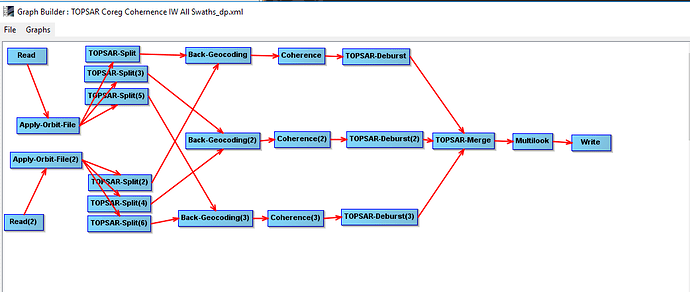 Here is the coherence image I made using the SNAP software with the histogram of values shown.

and here is the ASF processed image with its histogram of values. (They haven't masked out the sea, which explains the little hump around 0.3 on the histogram.)
I was hoping to use the ASF coherence images alongside my own processed SNAP images, but I don't know which is right, or why they are different - Can anybody help???
Yours Hopefully,
Dave