I could not find how to remove GCP's placed in Display window in SNAP.
Please help
Open the layer

and uncheck the box under "Vector data"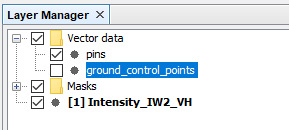 you can set pins and expot the values under the pins
I unsuccessfully tried to export pin values of displacement for above screen shot in QGIS.
Please tell complete flow upto QGIS display.
Please tell where you have the problem while exporting the pins. Then we can help.
There are also tutorials and there is also a section in the SNAP help about Pin management.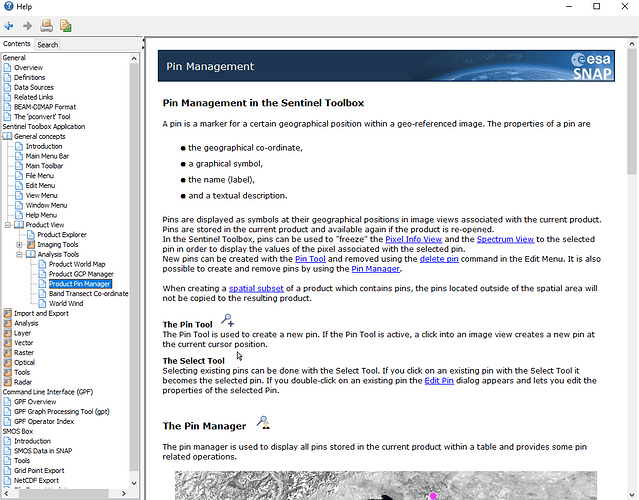 ok thanks a lot Dr Marpet