Hi,
I am pre-processing Sentinel-1 SAR GRD imagery with IW swath. The pre-processing step includes terrain correction where a DEM needs to be selected. Since my ROI is in Greenland, I use ACE30.
I recently noticed irregular stitched spots in certain regions of the SAR imagery after preprocessing is complete. When I switch to ASTER 1 sec GDEM, this issue does not show up.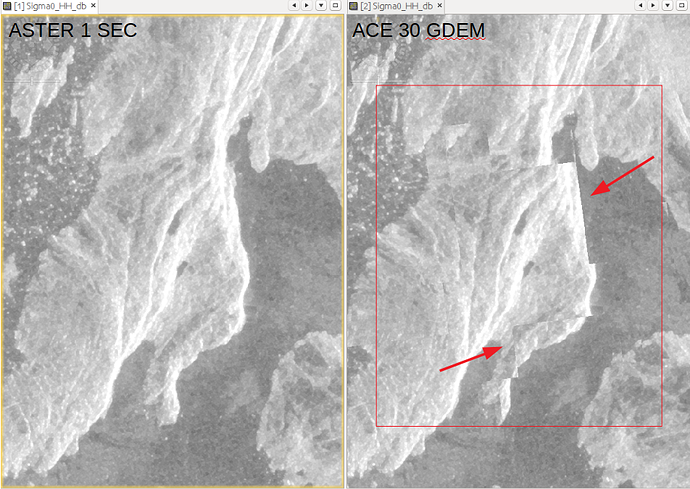 Another issue is that there is a warping in the shape of certain fjords and mountains when using ACE 30 GDEM.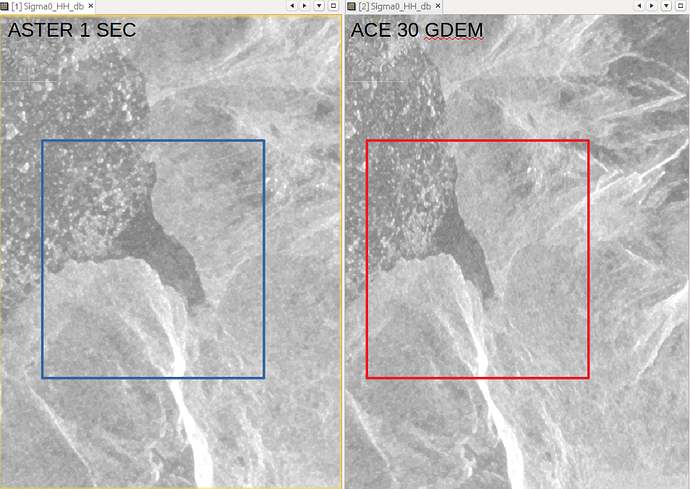 Can you please clarify on the reasons for such differences? Also, in such case should I restrict to ASTER 1 sec GDEM?
Thanks