I'm trying to run 'Land-Sea-Mask' operator from Python.
I need to provide mask operator as a shapefile.
In other words, I nedd to provide following parameter:
-Pgeometry= Sets parameter 'geometry' to .
In SNAP Desktop I just use import data option: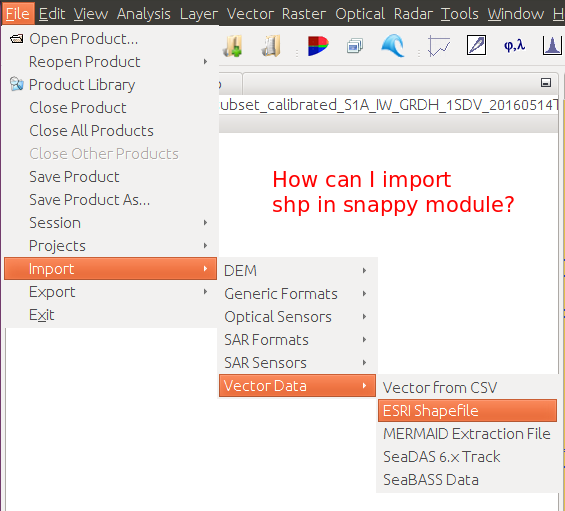 and after that I can point the name of the imported shapefile.
However, I have no idea how to do that (import shapefile) in Python (I can't find appropriate example). Could you help?