Hi All,
I am having some trouble reprojecting a file I produced using POLYMER (from S3).
When I view the file in SNAP it looks fine except that in the world view the extent incorrectly extends to the origin.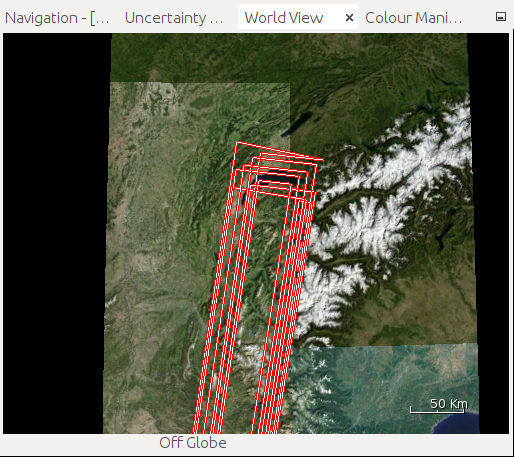 I have looked manually into the NetCDF file and cannot see where these zero values are coming from as the latitude and longitude variables seem correct. When I try to reproject it the default size in pixels is far greater than the actual width and height of the raster (313, 239). When I run the reprojection it is very slow and produces bad results.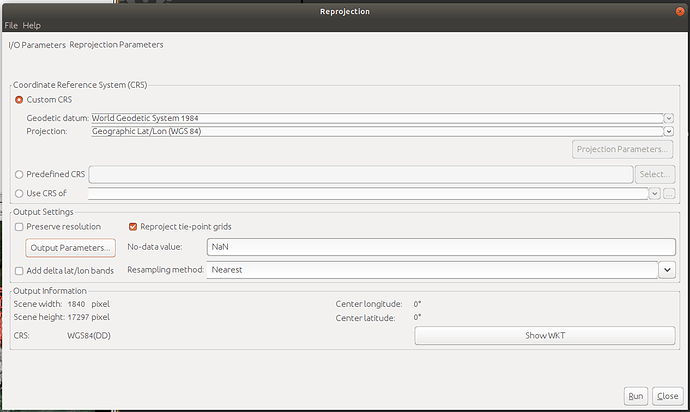 My assumption is that there is zero lat/lon values somewhere that SNAP is reading. Does anyone know how SNAP calculates the bounding box?
Thanks in advance!!
Here is a link to the file in question: example.nc - Google Drive