Hi everyone,
Does anyone had a problem of "Index exceeds the number of array elements", when running Stamps first step?
here is the error: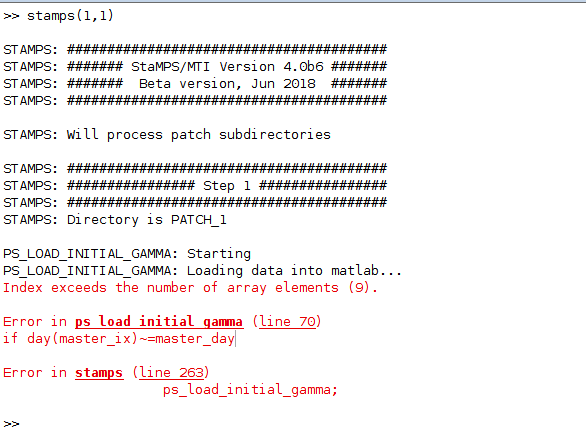 Any hints, what could be the source of error?
Thank you in advance
PS:
all the steps are correctly done (I hope), including naming of the folder (InSAR-masterdata), using mt_prep_snap and the master date (yyyymmdd), start matlab from the terminal, etc.