Hello all, I would like to know how install sentinel 1 toolbox application. Thanks you so much
Hi,
you just need to download the SNAP installer from the download page.
Use the installer appropriate for your operating system from the Sentinel Toolboxes row. It contains all toolboxes for Sentinel-1, Sentinel-2 and Sentinel-3.
I have installed the snap software, but I want to see the graphical menu of sentinel 1 toolbox. as in the picture below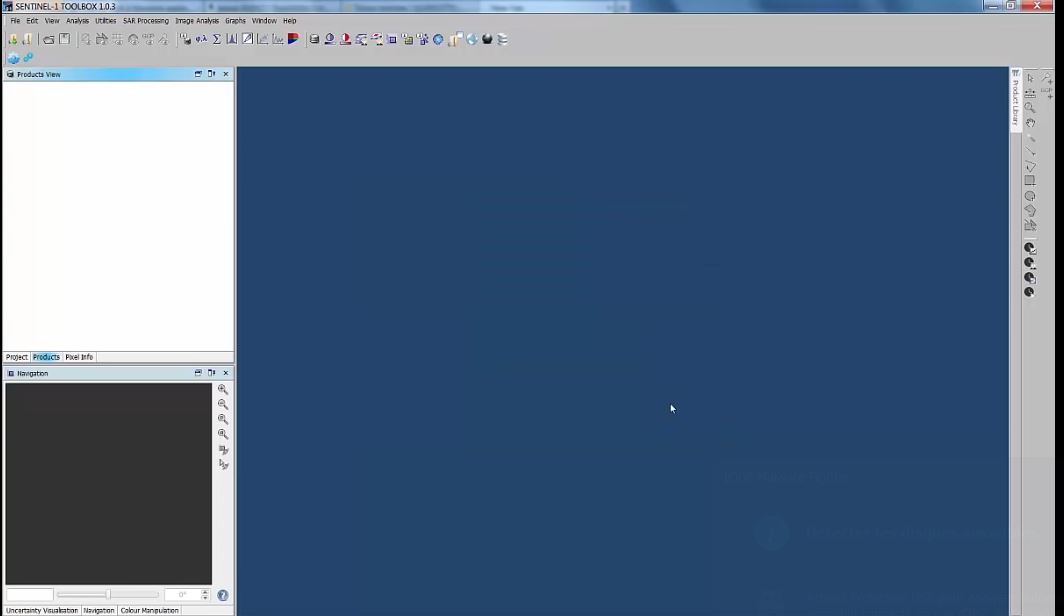 Then you just need to start SNAP. You should find it your start menu.
It looks now different. Your image is quite old.
But the tools are there.
This is how it looks today

J'ai compris maintenant. le problème est que je regarde actuellement un tutoriel sur le découpage/clip des images dans l'ancien menu avec: spatial subset from view. mais je n'arrive pas à retrouver dans le nouveau menu.
Would be good if you stick to englisch.
But translator told me that you are looking for "Subset from View".
This is not any more in the mein menu, but you can find it in the context menu of the image view.
Just right click and select "Spatial subset from View"

As a hint, in the upper right there is a search box. If you are looking for a command you can search for it and execute it from the search list…
explication is clear, but I can't display radar image. this is the message he'is sending: java.lang.OutOfMemoryError: Java heap space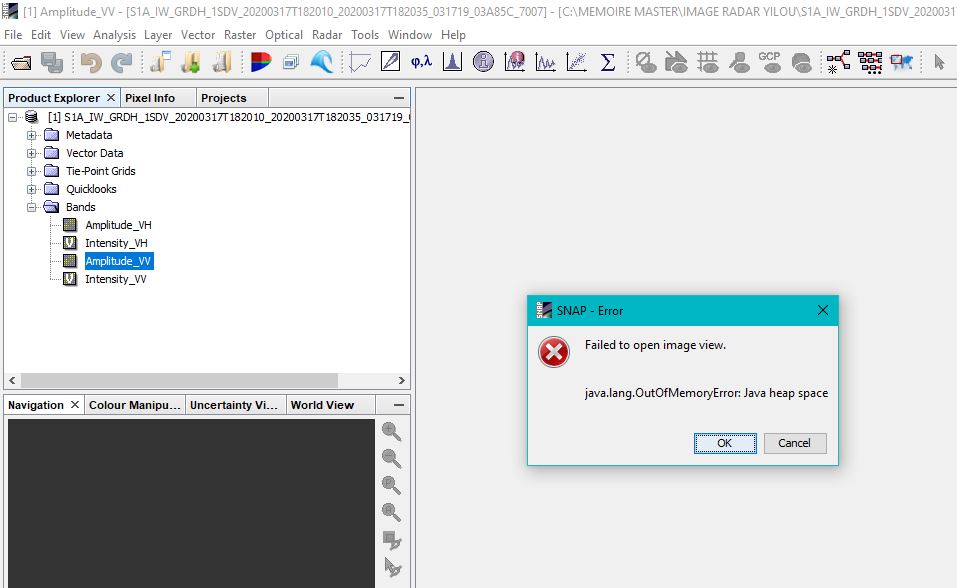 This means that you don't have enough memory. For working with S1 data 16GB of RAM is recommended.
I understand, thanks you very much