Hi guys,
I built snap-desktop using Maven and I successfully launched the SNAP application from IntelliJ IDEA 2017. My problem appears when I try to install one of the available plugins or my own plugin. Example S2 Radiometric Uncertainty Tool: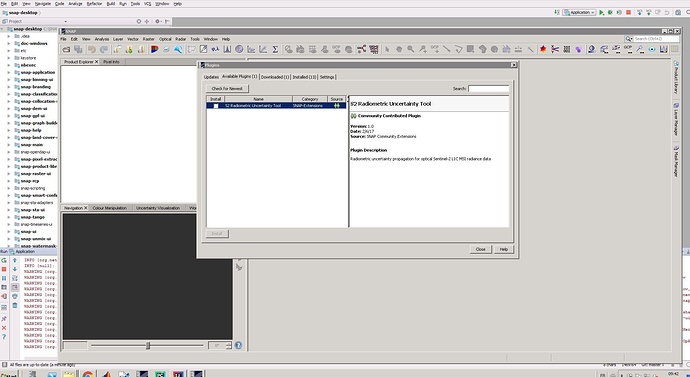 The Plugin Installer ask for restart: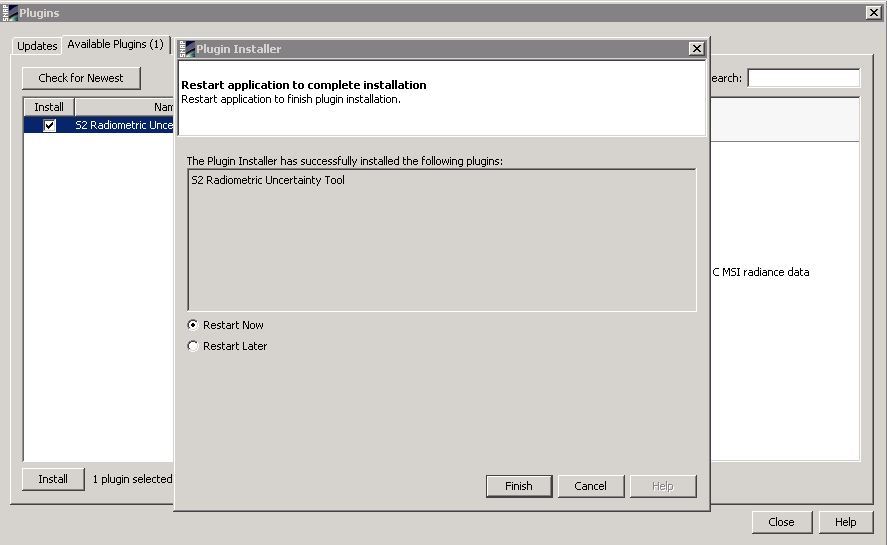 But when i restart SNAP using IntelliJ IDEA 2017, i notice that the plugin has not been installed and i found the same plugin in the Available Plugins section.