Hello,
I have been SNAP for years SNAP6. and Now I upgrade my software to SNAP8.
I just want to check if this version works good and I opned my old interferograms and runs the same calculations with same data and I get something strange in the Intensity images as shown in this picture.
and so the values of pixels info are not the same scale or values what's changed between those version?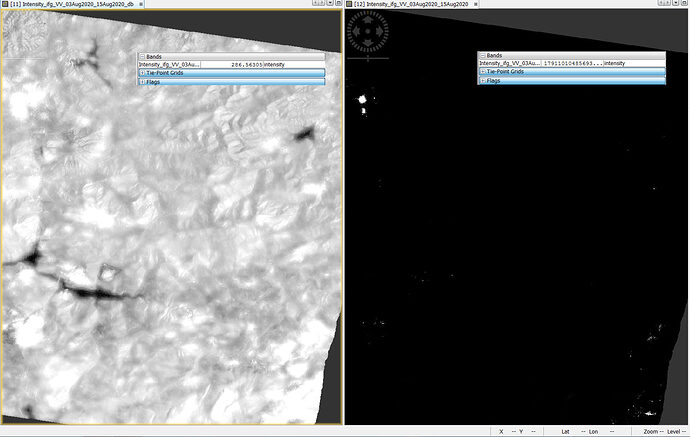 the same interferogram with V8 left and V6 right