I am trying to create a DEM with using 2 Sentinel-1 images. After creating interferogram, I tried to unwrap it using Snaphu. In the beginning of the process, it ended up with an error like this:
snaphu v1.4.2
27 parameters input from file snaphu.conf (84 lines total)
Logging run-time parameters to file snaphu.log
one or more interferogram dimensions too large
The data I am using is the data I obtained from Sentinel interferometry tutorial. But somehow it didn't work for me. Does this mean I should subset and make the interferogram smaller? Is it possible? If it is, how is it supposed to be done?
This is how it looks.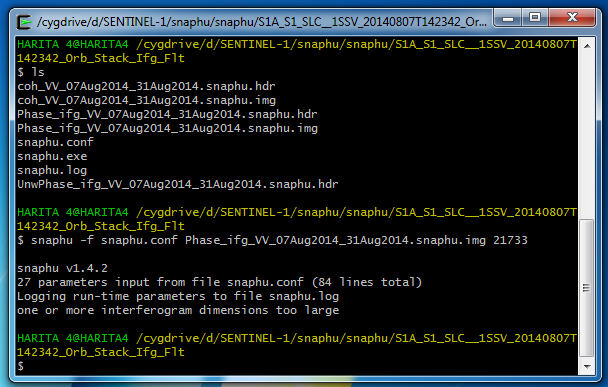 Thank you.