I conducted a PS-InSAR analysis using snap2stamps and StaMPS. Since I used Sentinel-1 SLC data, the resolution is about 5x20 meters.
The picture below is a visualization of the velocity results using ps_plot('v-dao').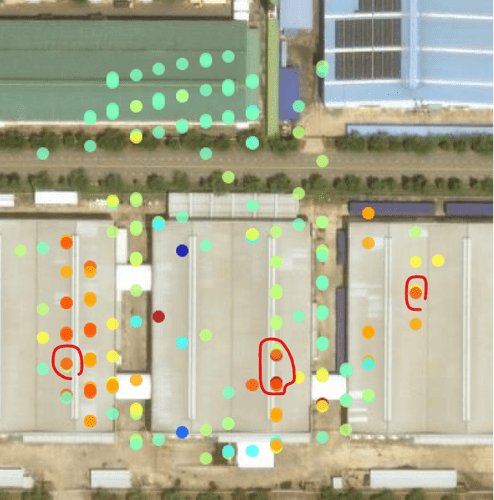 I understand that each pixel represents a PS (Persistent Scatterer) point and contains velocity information for each PS. I notice that the PS points are very densely distributed, and some PS points are located very closely together. Given that Sentinel-1's resolution is 5x20 meters, it's difficult to comprehend why they are so densely packed. Additionally, the data used for the analysis is in raster format, so I would expect the results to also be in raster format, but they appear as if in a shapefile, and I can't understand why.
The reason why PS points are positioned even closer together than Sentinel-1's 5x20-meter resolution.
The reason the results of the Time-Series InSAR analysis, conducted using raster data, appear as a shapefile-like grid.
Thank you.