Hi,
I'm working with Sentinel-1 dual-pol data, and I have geocoded images succesfully with using a 30m DEM in SNAP 6.0. After I upgraded it to the latest 8.0, I keep getting the warning as shown in the image below: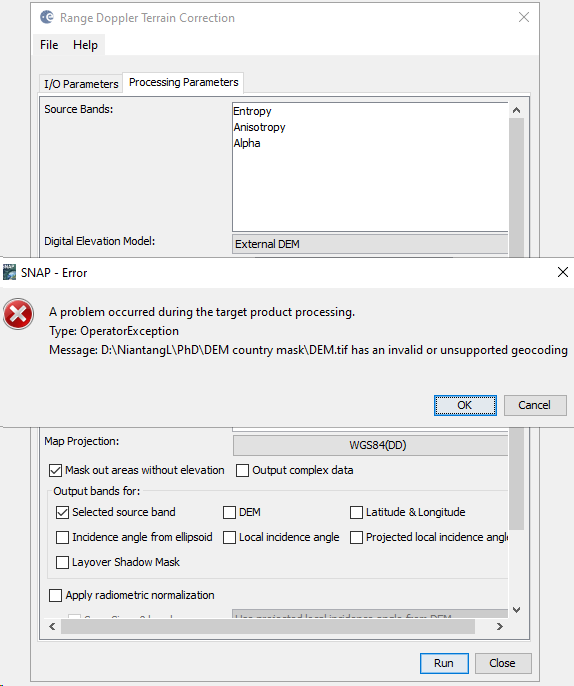 It seems like the format of DEM is not identified by the terrain correction toolbox in SNAP 8.0.
I have geotiff and .img format of the DEM and either of them works in SNAP 6.0. My previous products that can be geocoded with using the external file in 6.0 cannot be geographically corrected in 8.0 with the same external file.
Any advice? Thank you.