Hi. we are trying to process NovaSAR data using SNAP Toolbox after adding the NovaSAR reader plugin in it. We are successfully able to read the product by using the .xml file. Further we are able to successfully perform speckle filtering (image attached) on the raw calibrated product as downloaded.
Issue which we are facing is that when we are to trying to perform Terrain Correction on the speckle filtered image, the resulting image is totally distorted (as shown in fig.)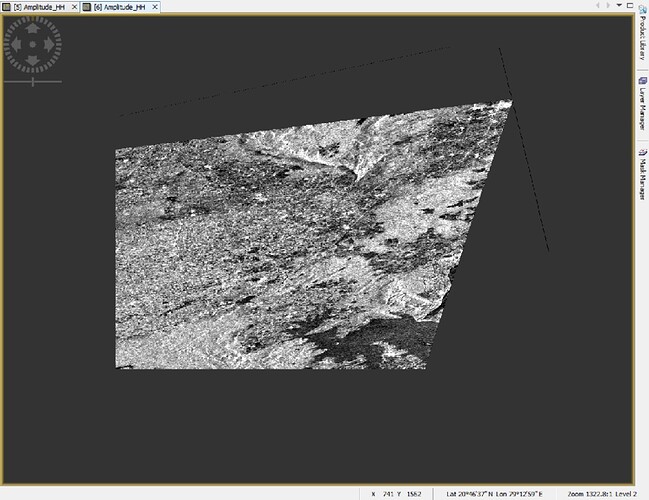 Can anyone please help us out in solving this issue.