Hey!
I am currently trying to process all available S2 data sets for a specific area. Therefore I created a script that only process (L2A) e.g. 4 out of 8 tiles (e.g. tile "32UPB"). Comparing the differences between the original L1C product and the processed L2A product, I saw that the L2A processed file seems to feature some reflectance edges…
It looks like this (left: L1C, middle: L2A RGB, right: L2A False-color IR RGB):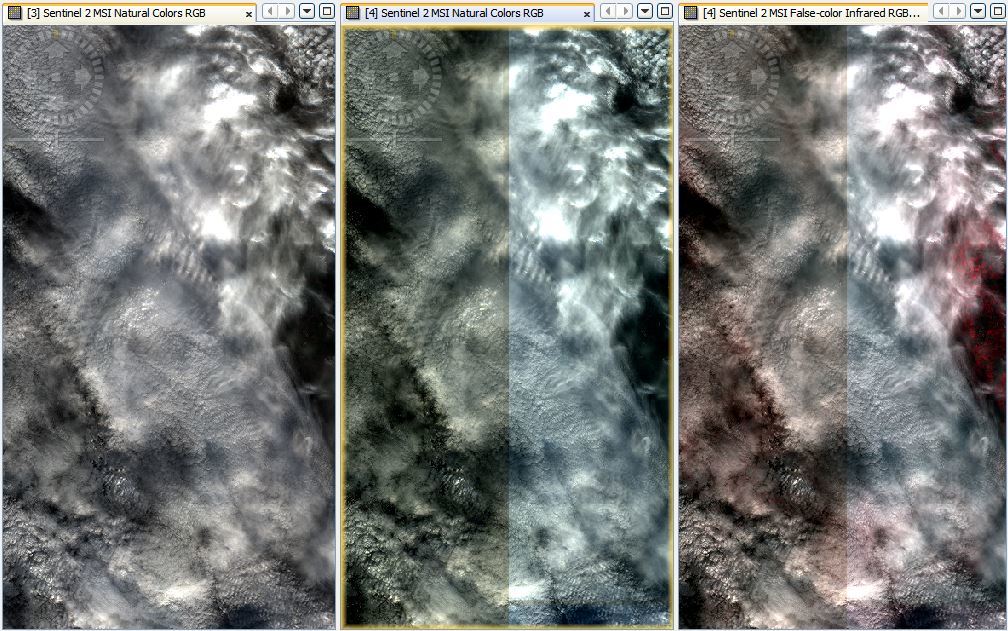 Does anyone know, where this comes from? Or is it just a problem of stretching? And if so, what should be done different?
Cheers