Hello everyone, I need some help.
I want to conduct land masking using shp file on S-1 SLC images.
So I imported one ESRI vector file, but it has several polygons, and it is larger than SLC image.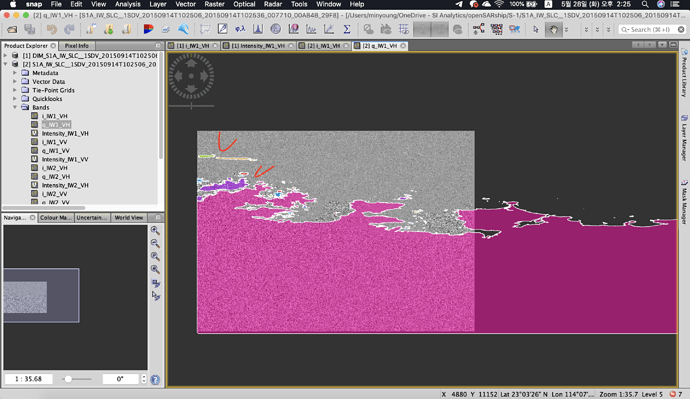 First, when I go to the Land/Sea Mask, only one vector(one polygon) can be chosen.
How can I use several polygons for land masking?
Second, land masking is not working because of the larger size of shp file.
I couldn't find how to clip shp file into same as S-1 image.
Actually, the same shp file was resized(clipped) automatically when I opened it on another GRD image.
As you can see in the image above, the left side of shp file was also clipped automatically according to SLC image.
I wonder what is the difference and how to solve it.
Finally I want to do land masking with that shp file.