Hi,
I need to preprocess and crop a Sentinel-1 image using a predefined shape file.
For this purpose I am using the Land-Sea-Mask operator and the Graph Processing Tool function, because I will be processing long time series of data.
The processing seems to work correctly, all steps are executed and a target product is saved as .dim file (it will be necessary to save the data as .dim products).
When I open the .dim file in SNAP I get a black image. When I move the cursor I see that the pixel info is stored and supposedly correct dB pixel values are shown.
I can also export the mask pixels as .csv file and I get for each Lat and Long the unique Sigma0_VV_db and Sigma0_VH_db intensities, so I assume the preprocessing worked out correctly.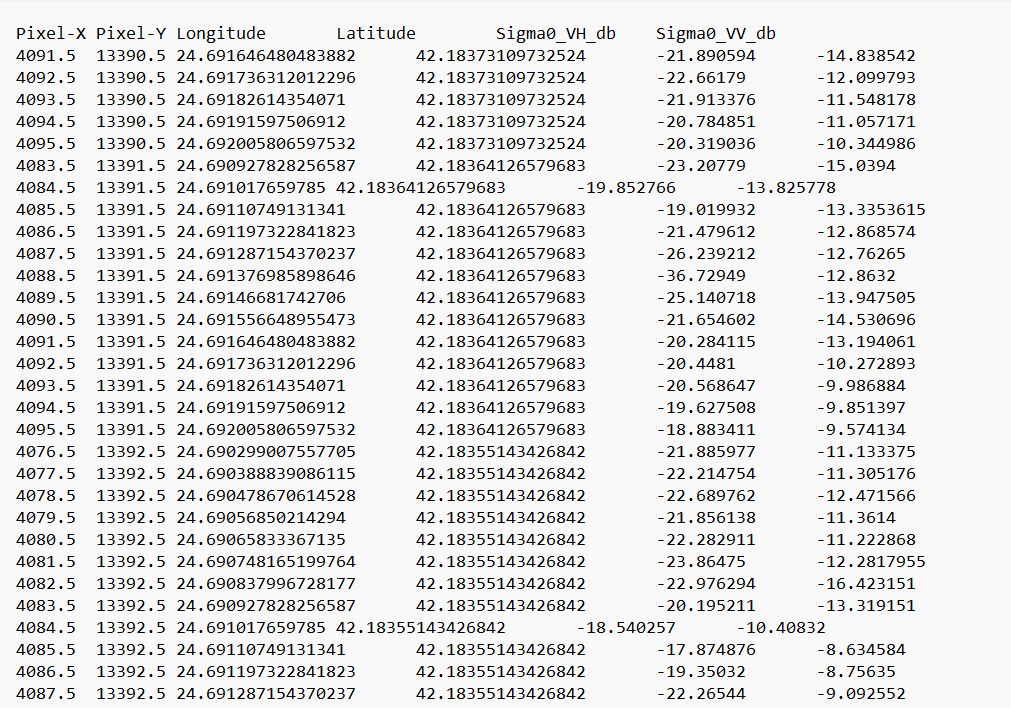 Any idea how I can also visualize the .dim data and what the problem might be?
Thanks in advance,
Irina