1. L2 Data distribution
As you may know, the French Land Data Center, Theia, is distributing Sentinel-2 L2A products over selected zones, and in near real time, processed with the MAJA software (MACCS-ATCOR Joint Algorithm, result of a collaboration between CNES and DLR). We are adding new zones regularly, and the already available ones are displayed on the joined image. Madagascar will be added later today.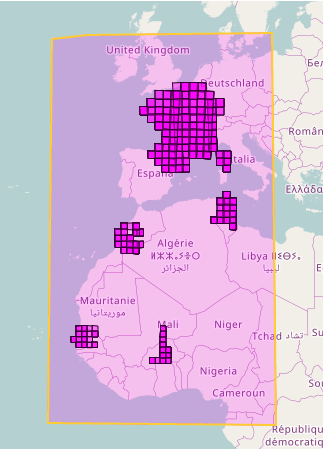 The data may be downloaded for free on https://theia.cnes.fr
2. MAJA binary code distribution
For those of you who did not have the chance to see their zone selected in Theia's production, we just released our processor MAJA as a binary code for CentOS or Red Hat 6-7. As it is a multi-temporal processor, and as it only works using command lines, It is not as easy to use as Sen2cor and will require some computer knowledge to install it and run it. It will also require serious computer resources and will not run on a standard laptop.
However, if you still want to try despite my warning, you may download MAJA from CNES free software server : https://logiciels.cnes.fr/content/maja?language=en
You will have to accept a licence which prevents the use of the software for commercial purposes including commercial services.
I have also set a github platform to distribute a basic example of processing scheduler and provide advice. In case of difficulties, please raise issues on the github platform (and not on this forum, which we are not following closely)