I have this graph wich helps me pre-proessing a number of ENVISAT images: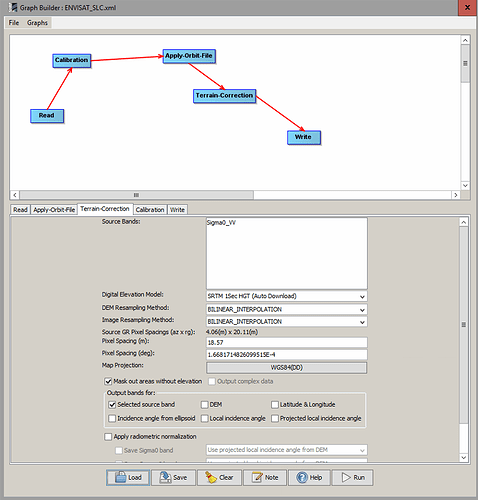 Works fine, but some terrain effects remain.
When I add the Terrain Flattening module I get an error:
Error in graph: [NodeId: Terrain-Correction] Operator 'RangeDopplerGeocodingOp': Mandatory source product (field 'sourceProduct') not set.
As you can see, Gamma0 is displayed as an input but obviously not recognized by the graph.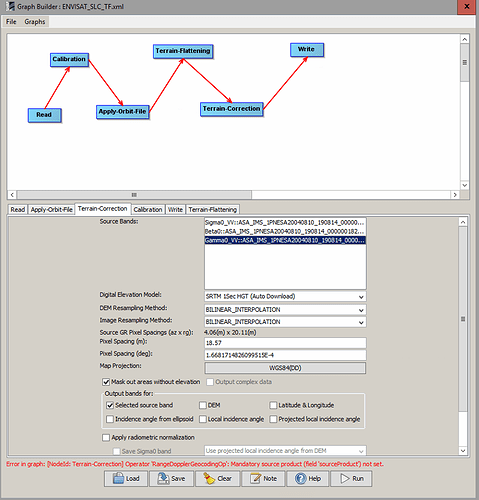 Any idea how to fix this or why the error occurs at all?