Dear all,
I am trying to mask out some coastline area in SNAP. I am using OSM (Open Street Map) shapefile data http://openstreetmapdata.com/data/land-polygons but when I apply it on image, it says me this error;
The vector data was loaded successfully but no part is located within the scence boundaries.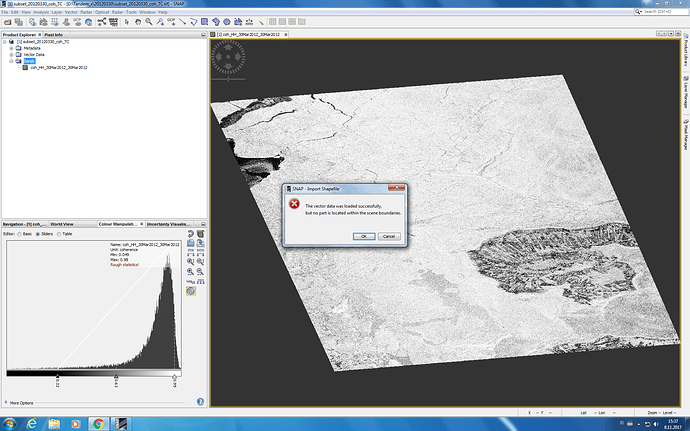 I do not know why I am getting this error because I opened OSM shape file in QGIS and it has the land area in my image but why it says no part is located within the scene boundaries.