Deer collegues,
For several reasons, I need to process with my own scripts the .hdr/.img contained in the BEAM-DIMAP format used by SNAP.
Then I would like to reimport the data to the corresponding BEAM-DIMAP. What I do now is :
drag'n drop the .dim into SNAP Deskstop
drag'n drop the .hdr into SNAP Deskstop
use the Band Maths in SNAP Deskstop to create a new band for the BEAM-DIMAP file whose expression is simply the band of the second product (the .hdr one)
That works since the two products are compatible.
However, I would have liked not to do this manually, by using the Graph Procesing Tool (GPT).
First of all, the BandMaths documentation (gpt -h bandMaths) is not very exhaustive. Ok no problem, I can make the process using the graph builder and create a corresponding .xml file that i can call using GPT. However, the expression editors are different. In the graph builder, I cannot choose the other product's band.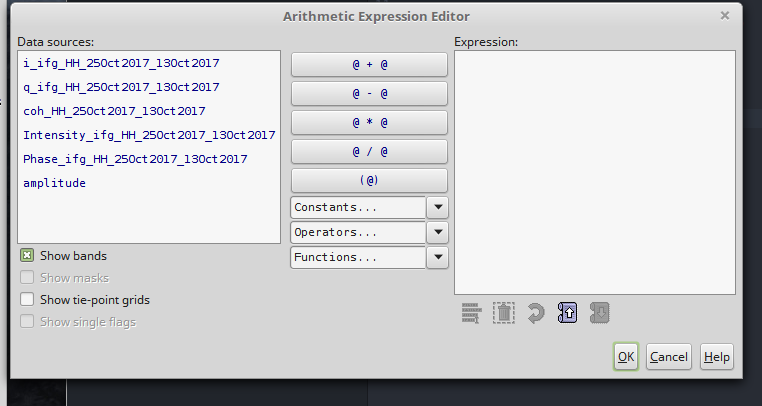 My last chance was using the "Merge" option. Maybe i'm doing wrong but i'm getting the message
"Error: Product [sourceProducts] is not compatible to master product."
using the command
gpt Merge -SmasterProduct="subset_0_of_insar_flt.dim" -SsourceProducts="externalBand.hdr"
Note that the BandMerge gives me the same issue.
I just want to do what I do manually (which works well) using gpt commands. Maybe I just mispelled a command or maybe I miss a subtility.
I would greatly appreciate your help on this "simple" task where i'm stuck. I hope i gave enough information.
Thanks in advance