Dear all,
I have a problem with the images of Sentinel 1 A.
I'm using S1A images of June 2017 - August 2017, orbit 44, Italy (i don't know if the problem is present also in next images).
I did a split of the images(IW2), but in the splitted images there is a missing burst.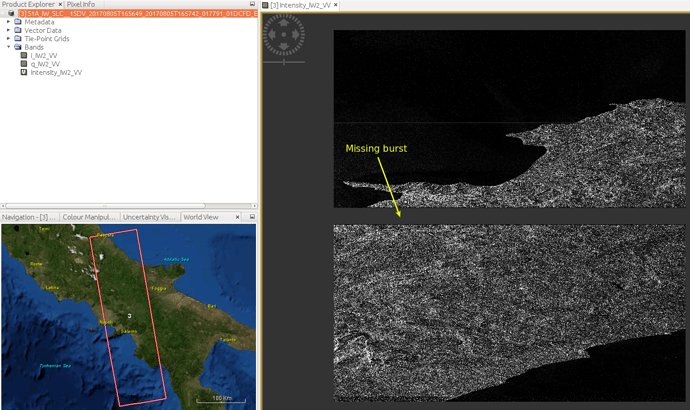 You can replicate the problem for example with S1A_IW_SLC__1SDV_20170805T165649_20170805T165717_017791_01DCFD_E701
and
S1A_IW_SLC__1SDV_20170805T165715_20170805T165742_017791_01DCFD_19AC
If you make a slice assembly of the images, it is clear that there is a missing burst.
What do you think? Is a Snap problem or images problem? I read that with an old IPF there was a similar problem, but i dont' if the same thing.
Thank you very much.
Annamaria