I have two questions concerning mosaics in SNAP:
Can we only do mosais to a specific data type, XML?
I tried to do it with JP2 and TIF, and it did not work.
However, i select these bands (which have all 10 m resolution: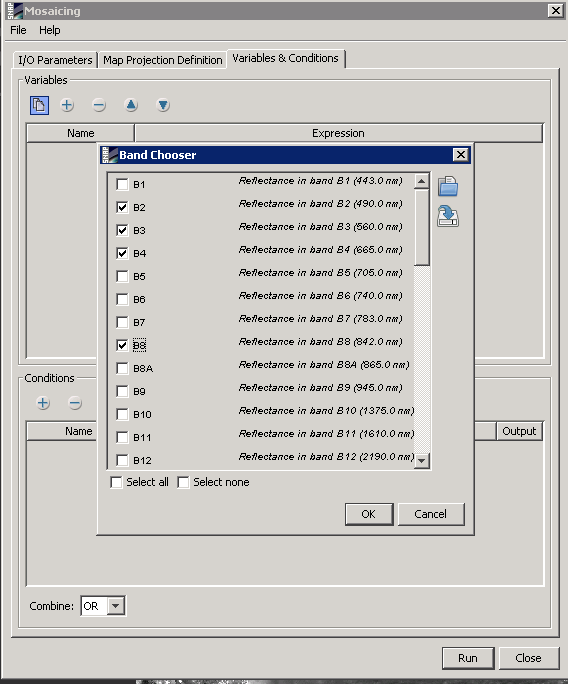 Anyone has an idea why is it acusing this error?
Atention, that I am using two products, two tiles from S2 which are neighborhoods.