Good morning,
I would create a mosaic of S2-datasets. I have multi-temporal images with different cloud covers and I would like to add a condition/rule which does the following:
if opaque_clouds_60m == true or cirrus_clouds_60m == true:
…use_RGB_pixelvalue
else:
…ignore
I though I could add a "Condition" in the "Variables & Conditions"-Tab, but I got an error:
An internal error occurred during the target product initialisation.
Type: IllegalArgumentException
Message expression: Undefined symbol 'cirrus_clouds_60m'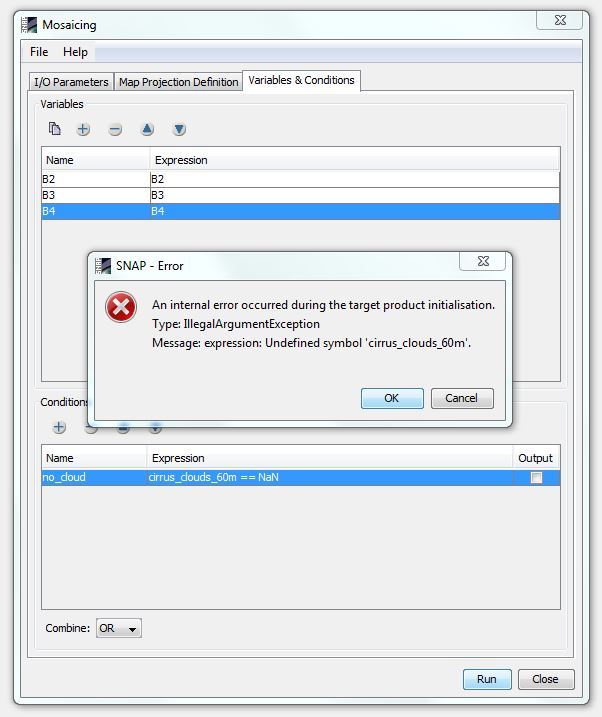 What is my mistake? How to solve it?
I appreciate your help.
Andreas