Hi all,
I need some information about the MUSCATE importer.
It would be great to find someone who has experience with the MAJA and WASP products.
I would like to project and clip both products, retrived from eoc geoservice ( EOC Geoservice ). Both overlap nicely after the download.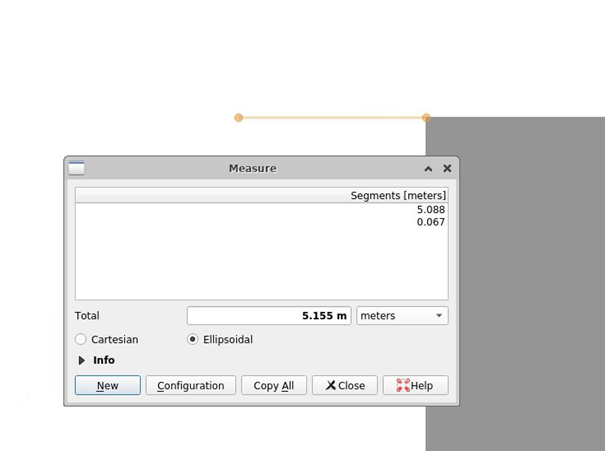 This image shows both products over each other. The messurment is for illutrating the scale.
Now I import the MAJA product with the MUSCATE importer into SNAP:
Subset to seperate the bands (only 10m bands)
Reprojection to EPSG 25832
Subset to clip to extensions and seperate the bands
Write product
The WASP product cannot be imported with the MUSCATE importer
So I just open the relevant 10m bands with Open product
Band math to /10000 to get reflectance
Reprojection EPSG 25832
Subset to clip to extensions
Write product
After this processing the two product do not overlap anymore.
There is a shift of arount 5m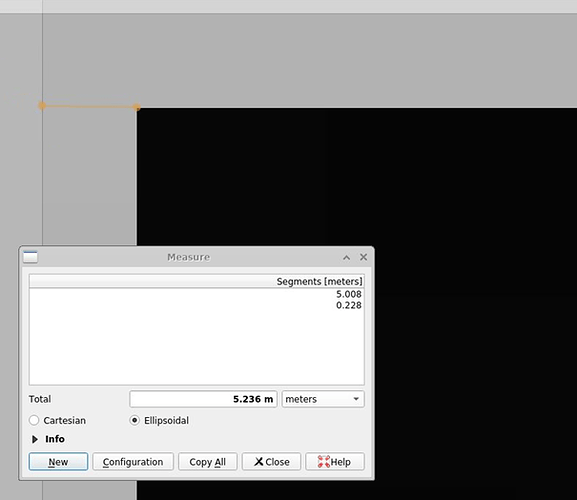 I can´t explain this shift and would be very grateful to get some help with this…
Cheers Christian