Hello everyone,
Please have a small problem with NDVI calculated from a sentinel-2 image. I did the correction using Sen2cor in SNAP.
I calculated NDVI with bands 4 and 8 (band 4 for red, and band 8 for PIR), after I compared this result with NDVI calculated by the SCP plugin of QGIS, but I found that This comparison is not good, in my opinion I should have some adjustment between the two NDVI ?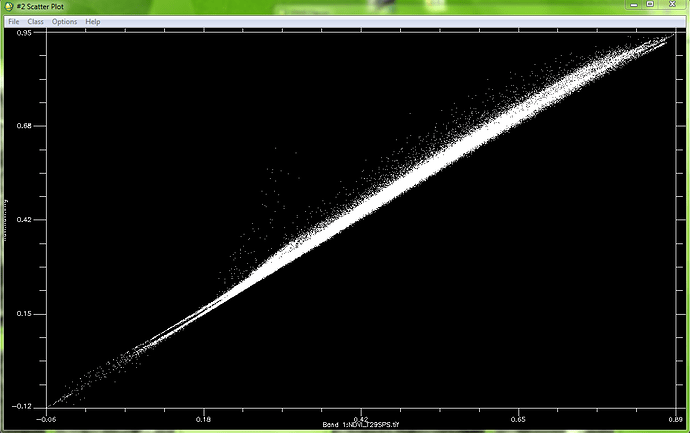 – in Band X : NDVI calculated by QGIS
– in Band Y : NDVI calculated by SNAP
Do you have any idea about this topic ???
Thank you in advance .