Dear All
I have a question regarding the noise before and after the unwrapping done by SNAPHU.
Does anyone know how this particularly works? Why do I have a lot of noise before I perform
the export and after running the unwrapping, I get the absolute phase difference
but without any noise and no holes!
Can anyone help me with this case? Is SNAPHU interpolating by itself the noise/holes? If
yes, how is it performed?
The data I export is around 1.1GB (561MB the coherence and 561MB the Phase_ifg_srd) SNAPHU
needs around 3h. Its done directly on a Ubuntu Workstation (32GB ram & i7
5820K @ 3.30GHz)
I work with Sentinel-1A data sets in S6 Mode - Study site is La Réunion (Piton de la Fournaise)
Kind
regards,
Don
attachments:
Export to SNAPHU Set-Up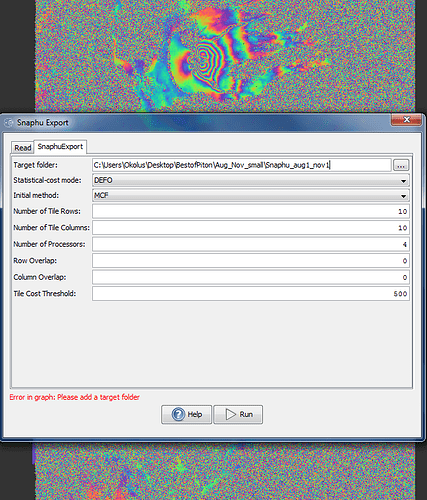 Wrapped and Goldsteinfiltered Interferogram (toporemoval performed)

Unwrapped Absolute Phase (interferogram)