Hello - can't seem to find the answer for this in the forum, or in the 'your topic is similar to…' forum help.
**SNAP 2.0.2 **
Win 7 64 bit
8 GB RAM
I am trying to make a graph to ID oil slicks.
read > calibration (making the sigma0_vv) > speckle > land mask > oil detection > oil custer > write
I've used multiple different S1a images for Refrugio (Oil spill last year), tried SLC and GRDH - two examples:
S1A_IW_GRDH_1SDV_20150531T135954_20150531T140023_006166_00805C_1CC5
S1A_IW_SLC__1SDV_20150531T135954_20150531T140024_006166_00805C_EE3F
Also I got some ENVISAT SAR images from a tutorial of the Deepwater Spill so a large oil slick. These are lower fileszes so easier to test with.
ASA_WSM_1PNUPA20100429_034542_000000732089_00033_42672_2646.N1
ASA_WSM_1PNUPA20100525_154716_000000732089_00412_43051_2649.N1
I've tried experimenting with the background window size in the oil detection and the threshold shift - ive also changed the minimum oil cluster size. For example here using the smaller ENVISAT file i have:
background window = 61
Threshold shift = 2.0
minimum cluster size = 0.1
but all i seem to get is a few oil points being ID'd when i look at the .Should this be a polygon?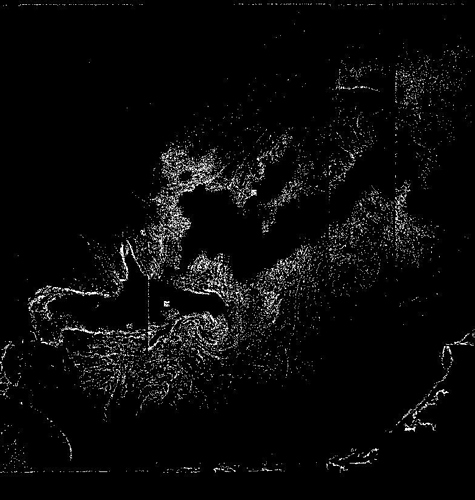 Should this be a polygon? Any suggestions what i am doing wrong?
Thanks in advance,
Conor.