Hello everyone, I am trying to perform C2RCC batch processing on OLCI, but when I created the processDataset.bat file and the parameter file named c2rcc.properties and the c2rcc.xml file, I called the command in cmd but there was no file output.
The source products are located in the directory 'F:\SNAP_download\Processing\subset\2016\6' and the XML graph file and the parameter are in the same directory as the batch file. The processed files will go to 'F:\SNAP_download\Processing\C2RCC\2016\6' and have the prefix c2rcc
When I use the .xml to process one product of OLCI, the xml file is available, so I think the problem should lie in the .bat file.I looked up a lot of answers in the forums but they didn't solve my problem. Can someone tell me which step is the problem?, thank you in advance for your help.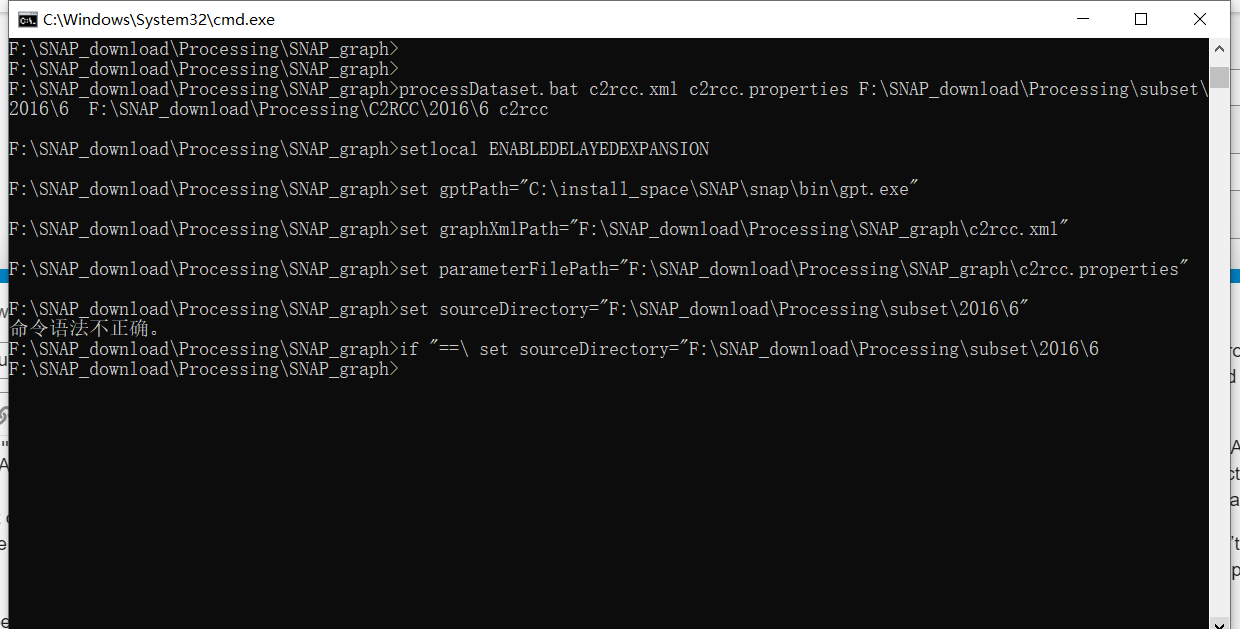 Attaching files below:
c2rcc.xml (600 Bytes) c2rcc.properties (133 Bytes)
processDataset.bat (2.2 KB)