Hello,
Hello,
I am actually working with MODIS imagery on SNAP 5.0.0 :
MOD02QKM (250 m) / MOD02HKM (500 m) for Terra
MYD02QKM (250 m) / MYD02HKM (500 m) for Aqua
I succeeded to open MOD02HKM (250 m) and MYD02HKM (250 m) without problem and I could work on it. But with MYD02QKM (500 m) and MOD02QKM (500 m), a window with SNAP warning appears saying « No appropriate product reader found » for the selected image. I don't know what is the problem.
I've checked in the help "in import MODIS product" and the MOD02QKM/MYD02QKM must be supported.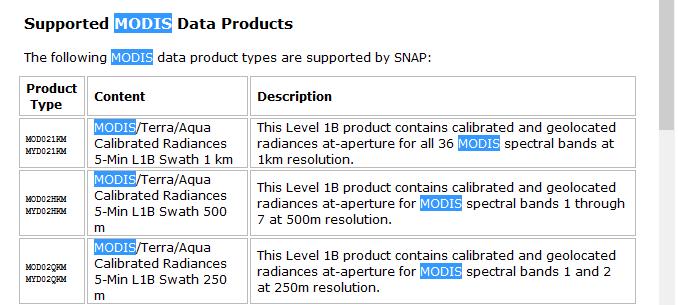 Thank you for your help in advance,
Sincerely,
Cassandra Normandin