Dear SNAP development team,
I would like to ask if it's possible that SNAP could be installing, or had installed in the past, openjp2.dll in windows system32 folder, because it is giving problems with other software, as system32 is searched before anything on %PATH% (please see this discussion https://github.com/conda-forge/gdal-feedstock/issues/541 that follows some others).
It's extremely difficult to understand what software had installed openjp2.dll in system32, but I'd been tracking this dll for several hours and SNAP calls it several times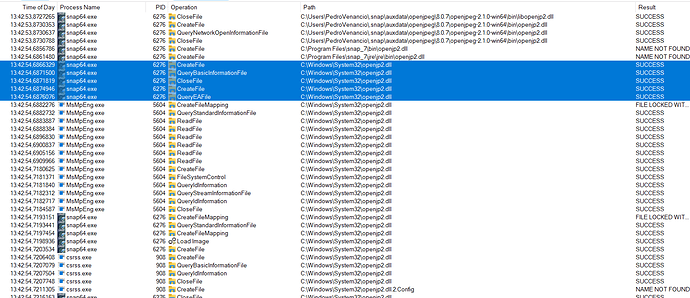 I also confirmed that people with the issue have SNAP installed, and people without the problem does not have SNAP in the system. This is a guess, and so I would like to get your opinion.
Thank you very much.
Best regards,
Pedro Venâncio