Hello,
I'm doing a unsupervised classification and run into an error: java.lang.OutOfMemoryError: GC overhead limit exceeded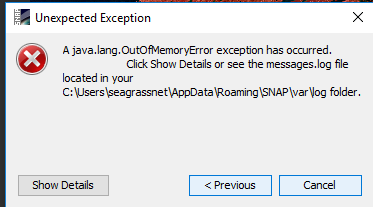 From a similar discussion: Snappy error - ProductIO.writeProduct
setting the jpyconfig.py and snappy.ini to some memory configuration should work.
However, I cannot find these files in my SNAP installation. I don't have the folder that is supposed to contain those files (c:/users/somedir/.snap/snap-python/) I only have c:/users/somedir/.snap/snap-jython/ which is empty.
Are there files stored somewhere?