Hi.
I am currently performing DInSAR for understanding displacement, but I seem to be bothered with an error. When I check the coherence and phase images, things seem to be fine. Was wondering if someone can help me get over this, somehow?!?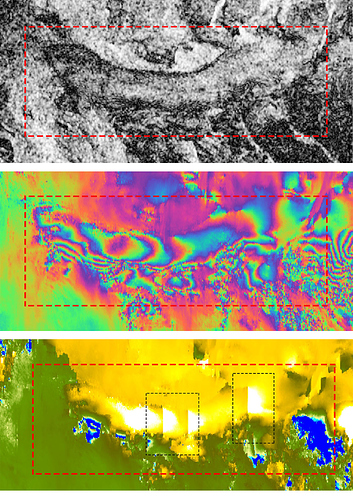 The last part of this image shows the output of unwrapping after converting it to displacement (using 'Phase to displacement' function). I am unable to understand why there is a sudden change in the displacement values as highlighted in the picture with a black dashed line.
I performed unwrapping on Ubuntu using SNAPHU
1 X 1 tile (not the default 10x10 tiles)
4 cores
What could be causing the error? and how can I overcome the problem? Coherence and Phase bands seem to be alright.
Thanks.