I created a RGB compositve out of different band files (i.e. from different products).
I would like to see information from each band like this: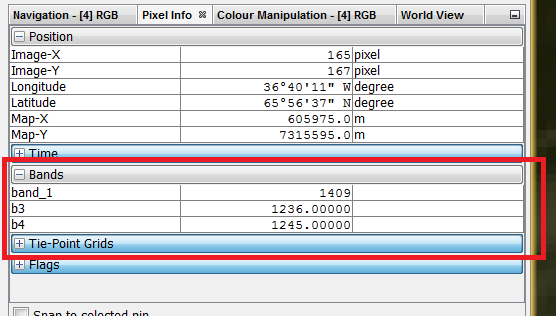 But it seems that in order to have acess to that information, I need to open each of this bands, otherwise, I will only see information of only one of them. Here I closed all bands, except my RGB composite and now I am only able to see information about one of them: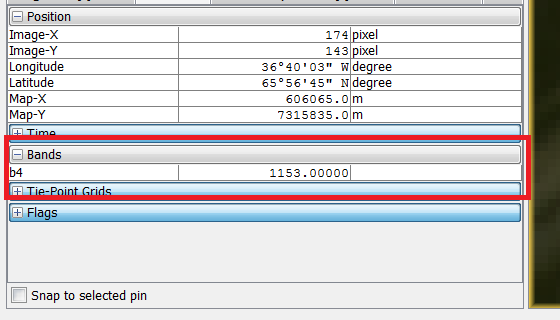 Why?
Is there a way of looking to pixel information, and see all the bands there, whithout having to opening every single band (in this case is only B2, B3 and B4).
Thank you very much.z