I'm trying to confirm the pixel size of S1 products after terrain correction (using WGS84 defaults etc.).
I've processed two images - one nearish to the equator and one in northern Russia - at latitudes 16.45944 and 72.75389 respectively.
If I use the Range Finder measuring tool to measure the distance across a pixel on the one at 16 deg latitude, the distance is near enough 10 m.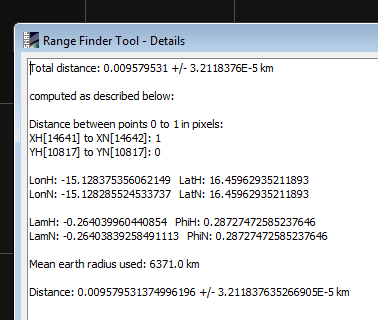 If I do the same at 72 deg latitude, the distance is around 3 m.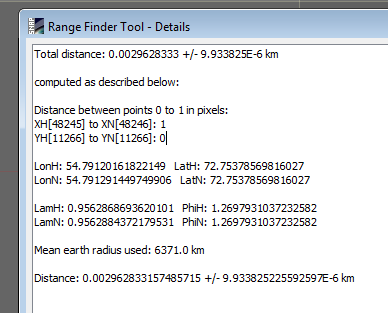 If I calculate the vincenty distance between each side of pixel using the coordinates LonH/LatH and LonN/LatN from the screenshots above at the two extremes of latitude, both are 10m.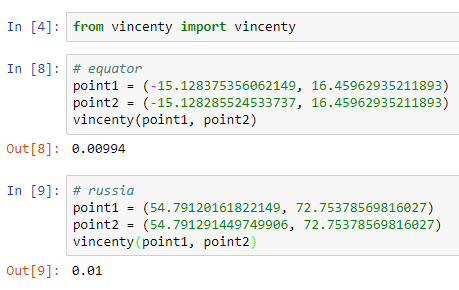 I'm currently hoping that the pixel size of an S1 product IS 10 metres square and equal to the same area of ground regardless of where the image is - can anyone confirm either way?
Thanks all,
Cate