@ABraun
@mengdahl
@marpet
When I process a S1 GRDH IW image I notice that my pixel spacing is 10x10 m


which is as mentioned in the S-1 user guide.
In the table above, the resolution for "IW High Resolution L1 GRD" is 20x22 m (range x azimuth).
I also noticed in the user guide that "spatial resolution" is termed as the "system's ability to distinguish between adjacent targets". Does that mean that it is only a radiometric capability (20x22 m) and not the actual pixel resolution?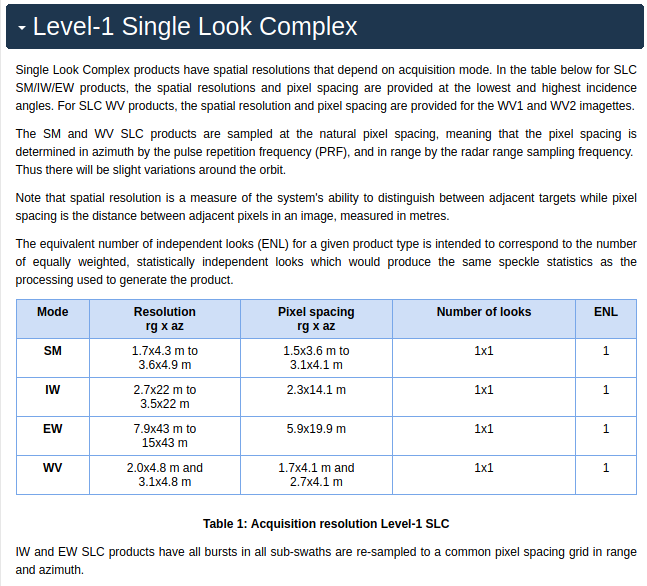 If one would like to compare a ground dataset acquired at a pixel resolution of 10x10 m, should the processed S1 scene be resampled to a 10x10 m grid?