Hi,everyone.
I download a script based on python to solve pre-processing of the Sentinel-1 GRDM product. Howevre, when I use gpt to apply Thermal Noise Removal for S1A_EW_GRDH products,I encountered an error,Cannot construct DataBuffer,which can be seen in the following picture.Strangle,I won't see the same problem when I process S1A_EW_GRDM product.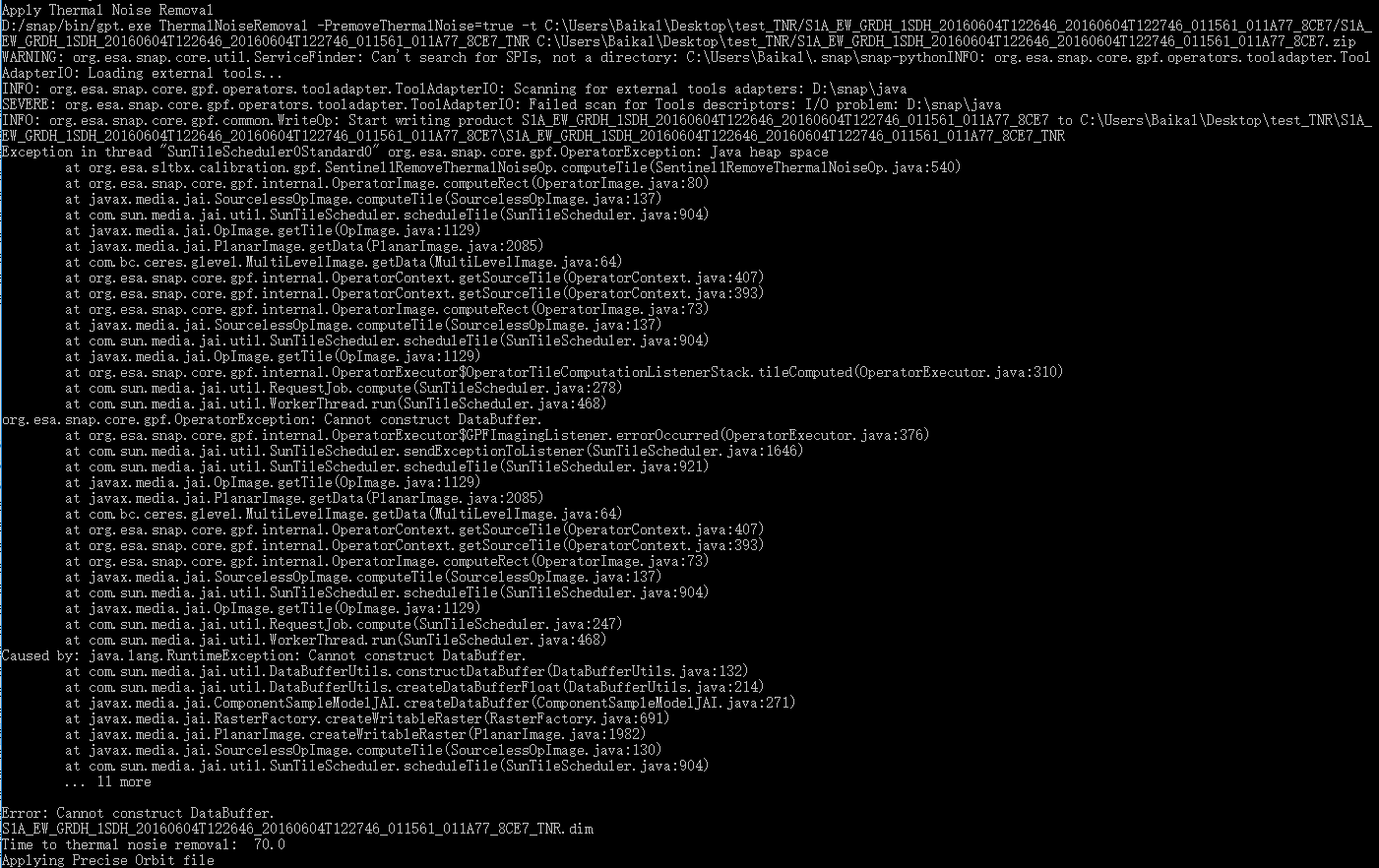 I thought whether the image size of GRDH product larger than GRDM product contribute to the question? I can't be sure.
Could you give me some advice?Thanks you in advance.