Hello everyone.
I'm trying to open a band from the image 'S1A_IW_GRDH_1SSV_20150106T235415_20150106T235444_004057_004E62_2221_DB'. After double clicking it opens a window saying 'creating a image', this window does not close anymore, causing the image not to open.
I have already updated Java and SNAP.
Below is the 'print screen'
What can I do?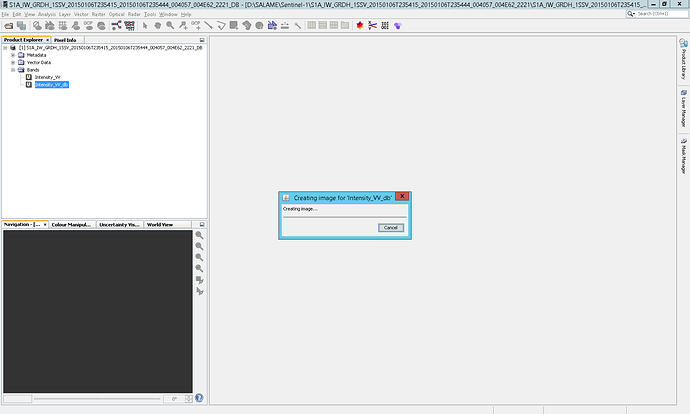 Kind regards.