I have been trying to understand the functionality "Terrain flattering" in SNAP. I am trying to use the function to ensure I measure the same land spot, from the somewhat same incidence angle. For a full season of winter wheat crops.
I have been trying to do the operation on a GRD IW product without success. It get the following error when I attempt to run the operation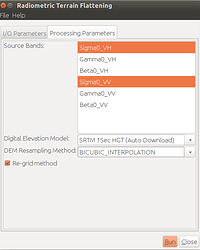 I get that I do multi-looking and in this case, I needed set the range to 4, so I get 40m pixels instead of the normal 10m for this product. I derived at this value by trial and error. But is there some way to determine the demanded resolution of the DEM should be so that I could run with this GRD product directly. In my case, the multi-looking is removing too much information. Also if I used an external DEM, what are the demands?
I think my main challenge is that I do not completely understand, what the function is doing. Also, I was a bit surprised the output was the gamma_0 band for both VV and VH since it demanded the beta_0 as input. Is there some detailed description of the function so that I could get this understanding.
I know of sigma, beta, and gamma from this figure, but I would like to relate this to terrain flattening.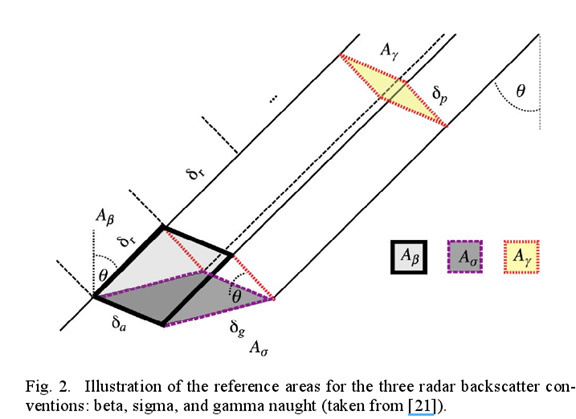 I hope to get a few hints.