Hey,
So I'm working through an ESA Interferometry tutorial and although it seems I am following all of the steps properly, my interferogram does not resemble the one in the tutorial, but my coherence map looks fine. When I attempt to work forward, my final phase unwrapped result becomes a continuous vertical gradient. What have I done wrong?
ESA tutorial: http://step.esa.int/docs/tutorial/S1TBX%20Stripmap%20Interferometry%20with%20Sentinel-1%20Tutorial.pdf
My Interferogram phase:

How the phase should look, according to the tutorial: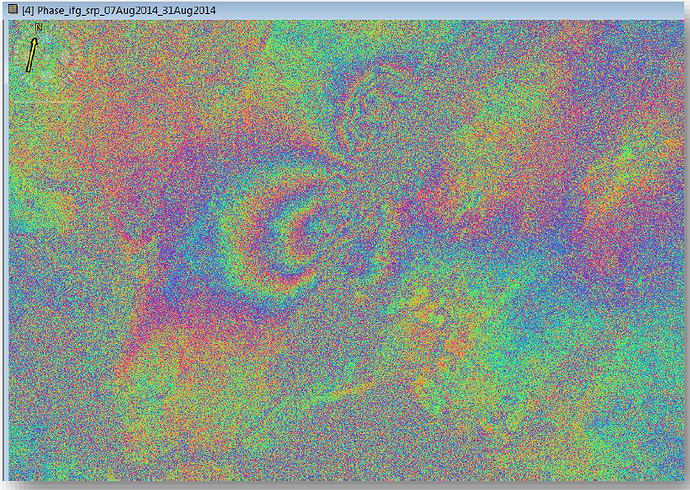 Thanks in advance for the help!