Hello,
I'm having an issue with applying Idepix to the new MERIS 4th reprocessing files (in SAFE format) if the subset operator is used first.
MERIS SAFE file → Idepix, all seems well.
MERIS SAFE file → subset → Idepix, the land mask seems poorly geolocated.
In the screenshot below there is a radiance band that Idepix has copied from the source file with the IDEPIX_LAND overlain, the lake is offset in the land mask. I've tried this in different images and with inland waters and coastal regions. As far as I can tell SNAP and the plugins are up to date.
The image in the example is ENV_ME_1_FRG____20110708T090010_20110708T091313_________________0783_104_194______DSI_R_NT____.SEN3.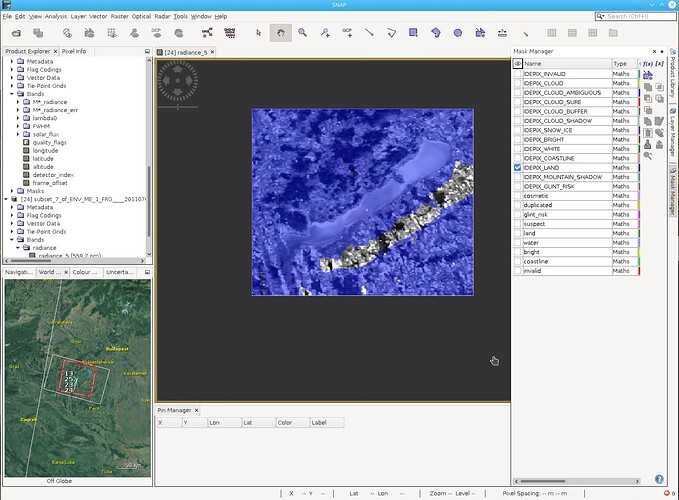 Does anyone have any suggestions I could try?