@ABraun
Hi ABraun,
I am facing problem with terrain corrected data. I could not view the image after terrain correction this problem started only with my new work station(32GB RAM,16GHz processor,64 bit ,i7 8th Gen) . But the same image i could see in my old laptop(16GB RAM 4Ghz i5 processor).
I tried reinstalling the toolbox and doing the process but i could see the image after Deburst, speckle filter, calibration and all the other process. But after terrain correction display of the image blank but when cursor is moved X,Y ,lat long values are changing.
Eg: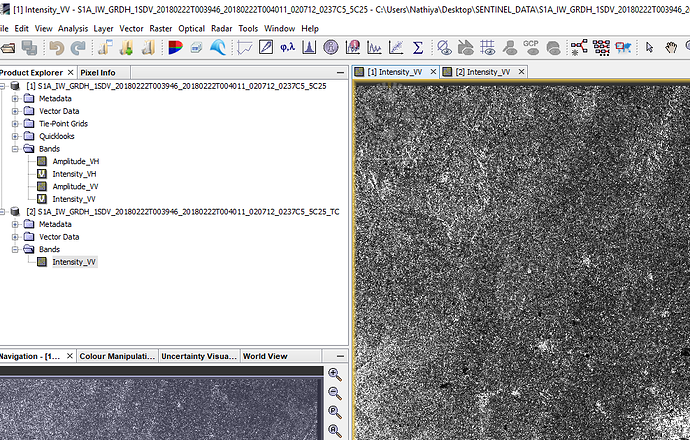 Here is the image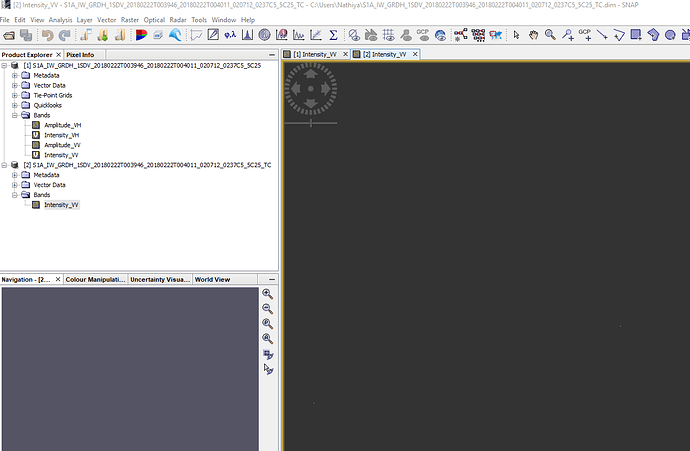 After terrain correction
Any problem with work station or i need to install anything or internal problem?
Kindly Please clarify