Using this graph, the processing completed in 0 seconds and none of the interferogram is generated.
Please help.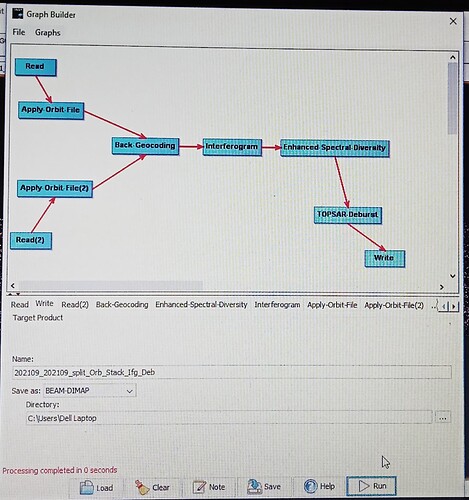 please share the xml graph file in here.
Graphs are saved in xml format. So just go to where your graph is saved. If you dont know look up from SNAP graph processing ssection. Or create new one wit different name and search it in windows. But processing time 0 happened when my saving format did not match with the data I am creating. This can maybe be related so try other writing formats.