Hello,
I am trying to preprocess Sentinel-1 data with Python. The code is basically identical with the code in the RUS webinar. The processing steps are working without error, but the visualization is crashing. I always get the error message: UnsupportedOperation: seek
It looks like the following: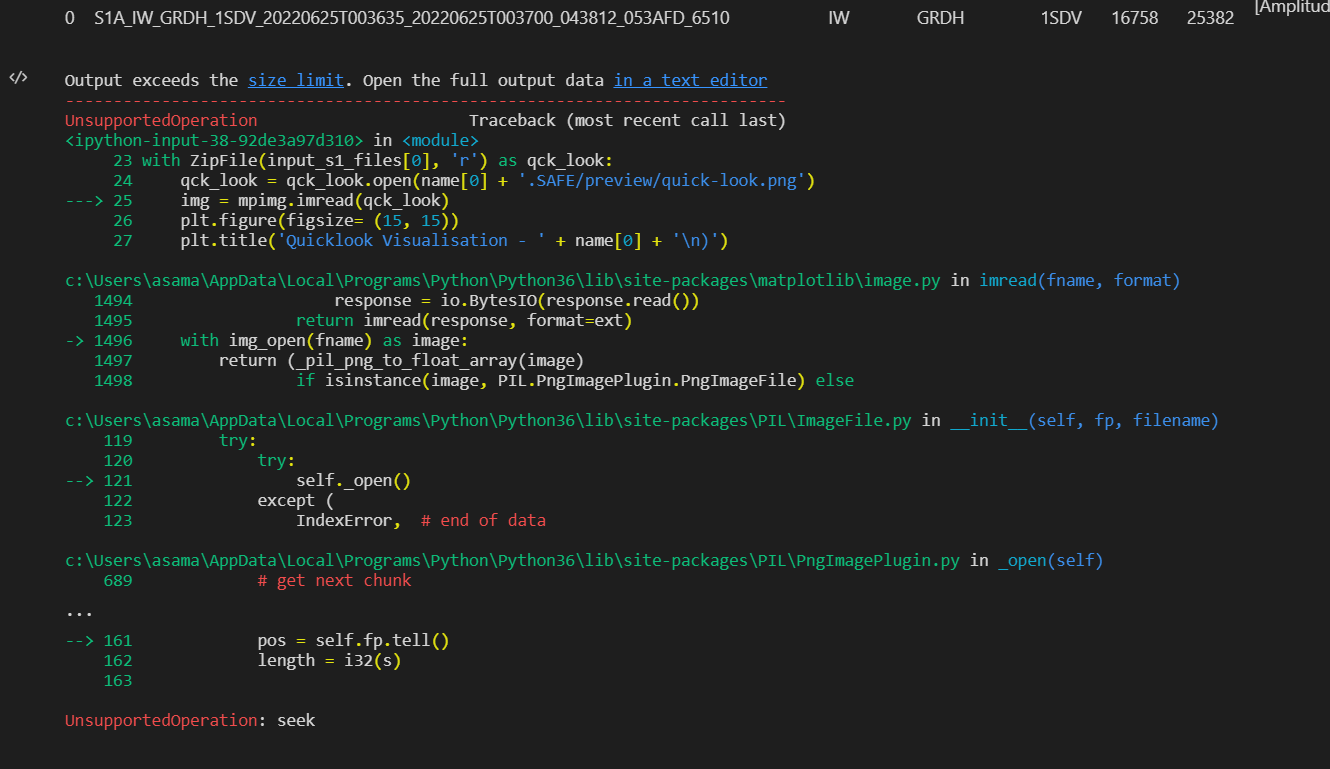 I tried looking for solutions over internet but couldn't find anything subsantial.