Hi, I am trying to visualize the Profile plot with external correlative data. However, I can't seem to manage to get anything reasonable. If I draw the geometry manually the profile makes sense.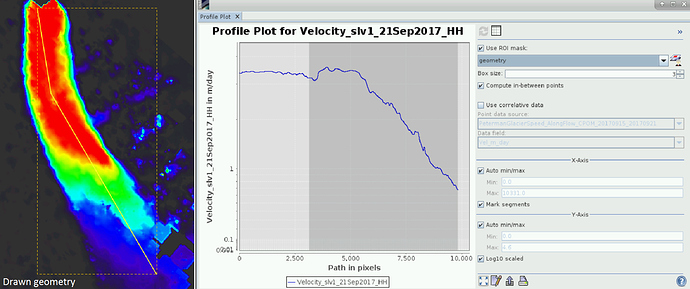 If I try import a vector point layer and use it as a a correlative layer (also as the ROI mask I suppose), the x (Path in pixels) values do not seem to make sense. The input vector includes Lat/Lon columns.
Would anyone know what format the input layer should be or what error I could be making? Thank you!