Dear all,
I am computing the inherent optical properties using C2RCC with Sentinel 2 data with the GPT. The final products are converted to NetCDF files, as I need to do further statistics with the values.
As I import the NetCDF in QGIS no information about the geographic system is being stored.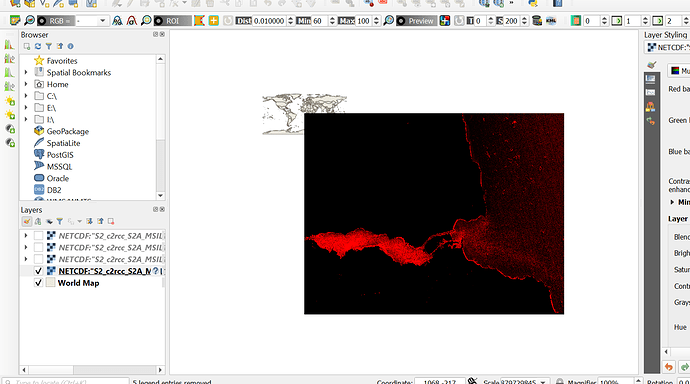 I try to give it in manually - WGS84, UTM Zone 35N, however this doesn't reproject the layer - it just disappears from the preview.
The same output saved in .dim format works perfectly fine with SNAP:
Do you have any suggestions how I could solve this?
Many thanks in advance!