hello, does anyone know a little about Co-registration?
i read the source code of CoregistrationUtils.java
There is a normalizedCrossCorrelation function in this class(Line)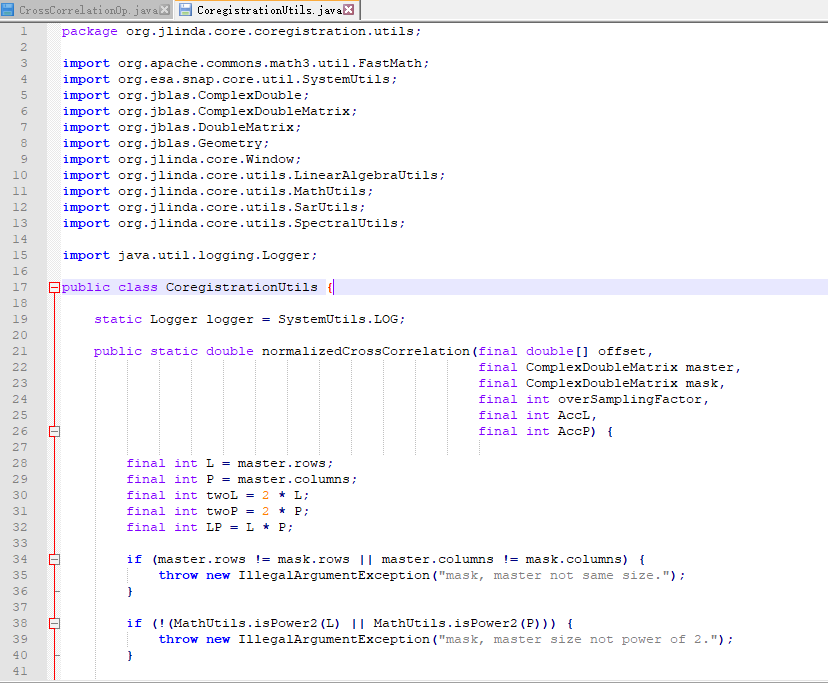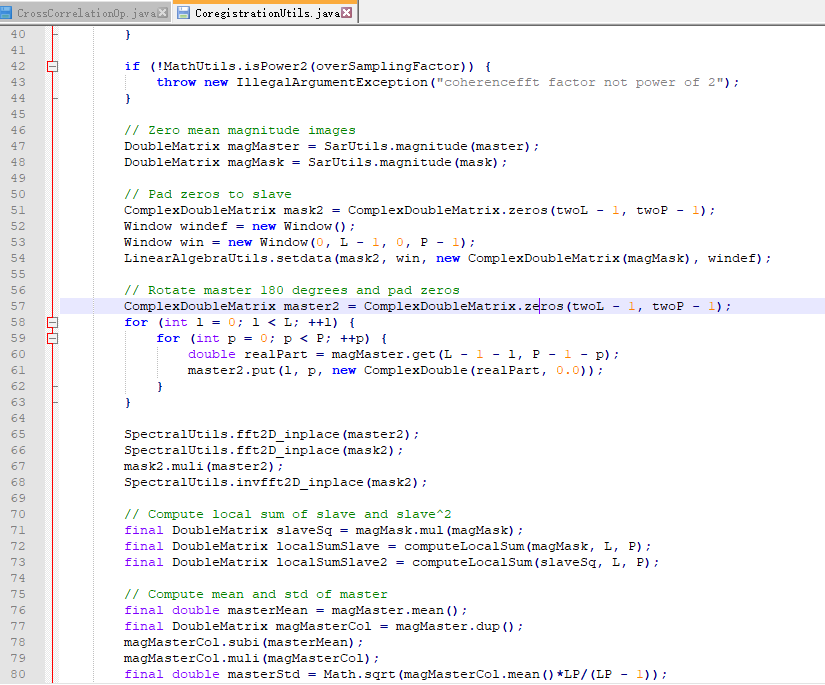 i read it for quit a long time and i am still confused. i have several questions.
the basic principle of normalizedCrossCorrelation goes like this:


are the logic in the code aligned with this principal?
whats the function of LinearAlgebraUtils.setdata()?
why the DoubleMatrix ncc( for storing coherence value ) twice lager as magMaster(line 83)
4.what does the role of registrationWindowAccRange,registrationWindowAccAzimuth, OversamplingFactor play?
think for your spreading of knowledge. Thank you !