I have processed and projected some Radarsat-2 images in the Arctic using SNAP.
I also have a MODIS image downloaded that is projected in EPSG3413 (NSIDC Sea Ice Polar Stereographic North). I have another shapefile that is projected in EPSG 32617, WGS84 /UTM Zone 17N. These both seem to align well, but the R2 images do not quite align with them.
I have tried the R2 images with different projections - including both of the above EPSGs but I get the same problem. I project with 'average height range doppler'. The area of interest is ocean/sea ice, though there is land in the scene. Is anyone familiar with this issue with R2 / have a smooth solution?
In the example you can see the radar image and the same island from the MODIS offset.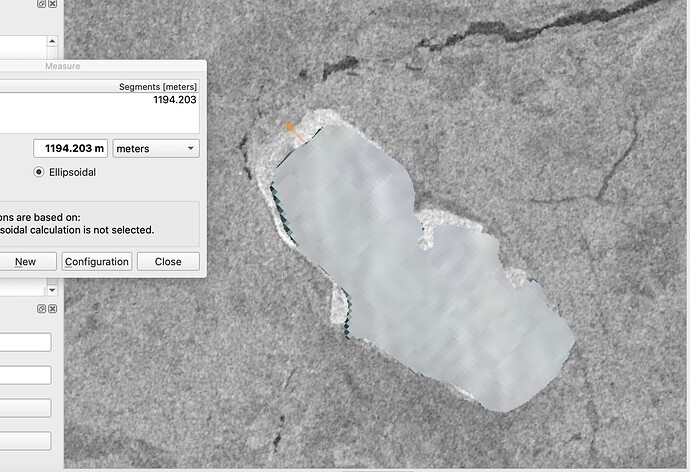 edit:
I processed and projected a Sentinel-1 image in SNAP for the same region and this aligns much better with the MODIS and other images - it seems to be a RADARSAT2 issue specifically.