Hi there,
I would like to export an S-3/OLCI image from the Arctic Ocean to GeoTIFF or ENVI format.
Yet, the reprojection appears not to work properly.
I import the xml using the import dialogue 'File > Import > Optical Sensors > Sentinel-3 > Sentinel-3'.
In the world view, the image is displayed properly, but there is some strange triangle towards the North pole.
When I reproject the data using 'Raster > Geometric Operations > Reprojection' into WGS 1984 / LatLon, the image is somehow flipped across the pole.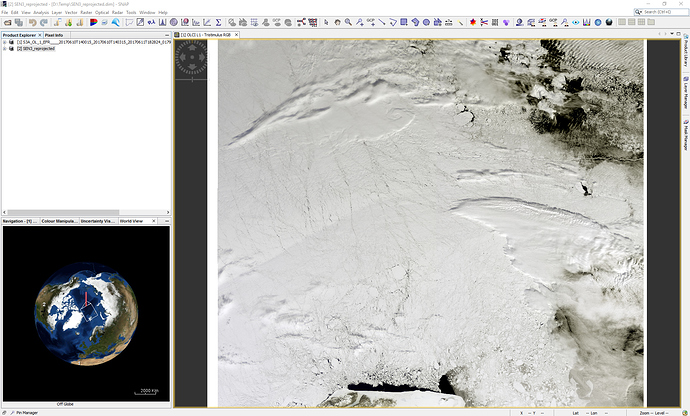 Can anyone help me out here?
Thanks,
Marcel